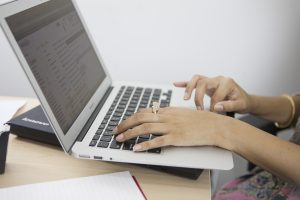 You need to clean your email lists on a regular basis to increase your overall reputation with the ISPs and ultimately increase your delivery rates. Many of these processes can be potentially automated with your email marketing system. If they can't be automated manually follow each of these steps every 3-6 months depending on how much email you send. The more frequent you send the more often you should clean your list.
Suppress Typo's and Fake Emails
Look for and suppress any email subscribers whose email addresses are either fake, typos, or group emails. Here are examples:
test@
Remove soft and hard bounces
If your email marketing client doesn't do this for you fire them immediately. Continued sending to bounced email addresses is a sure fire way to get your email domain and IP address black listed.
Remove any spam@ email addresses
Its true and its that simple. Search for email addresses like: [email protected]. Somehow these seem to make it onto your list every once in awhile… especially if you don't double opt-in subscribers.
Use FBL to remove unsubscribes and complaints
Ensure that your email marketing system is using feedback loops to remove subscribers from your contact lists when they hit the SPAM button in their email client to complain about your emails.
Drop and Re-Engage inactive subscribers
If you have contacts that haven't opened your emails in months… you are not doing yourself any favors by keeping them on the list. Remove them from your core list and move them to a re-engagement list that will ask them, with quite direct language, to start opening your emails and re-engaging with your content. If they don't… drop them for good.